You can insert water through the stem piece, (please ensure you take the bowl out first!) 1.5-2cm of water is sufficient in the bottom of your bong. Be sure to put about 0.5-1cm of water on the percolator as well!

Clean your bong using a cleaning agent such rubbing alcohol, and warm water.  We NEVER advise the use of boiling water. Always, always rinse your bong well after cleaning. The smoking of alcohol is NEVER suggested.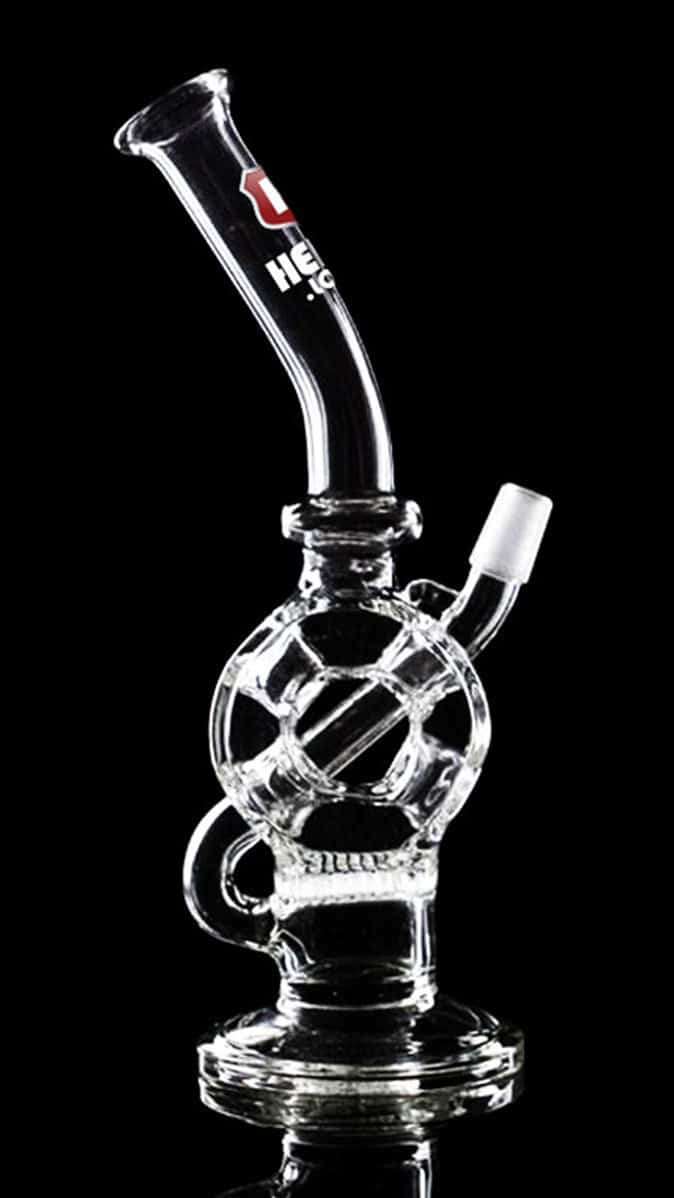 Heavy duty glass and intricate series of filters (Percolators) make Hero bongs some of the smoothest smoking bongs available on the market today. Try us out! You will not be disappointed!

Check out our testimonials to feel the HERO love! We hope to spread HERO LOVE coast to coast, and once you feel the LOVE share your experience with us!
What Are HERO Bongs Made From?
HERO Bongs are made from borosilicate glass and are designed to be beautiful, functional and durable. We use thick walled tubing with wide, sturdy bases to create stable and long-lasting glass art that you can smoke out of! Try one right away!
What Is A Percolator Bong?
A percolator bong is a bong with filters (Percolators) added anywhere inside the bong. Larger percolator bongs can combine two, three, four or more percolators to create a super smooth smoking experience again and again. Which will your new HERO bong have!?
Contact us today for more information!